Available Ragdoll Kittens For Sale
Indianapolis, IN
1 April 2023
We have 1 Male Ragdoll Kitten Available from this litter.
Contact Us
Parents:
Male # 1 Yellow Collar is RESERVED
Male # 2 Purple Collar is AVAILBLE
Female # 1 Pink Collar is RESERVED
Female # 2 Black Collar, BiColor is RESERVED
Female # 3 Red Collar is RESERVED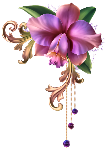 Visit our Breeding Plans Page to see our upcoming blessed unions.
Check out our Gallery Page to see antics and past kittens
from around Indy Ragdoll Cattery Indianapolis, IN.

Ragdoll kittens for sale in Naptown, Marion County, in the Hoosier State.
We are just a few hours drive to some of the major cities surrounding us,
such as Chicago IL, Cincinnati OH, Louisville KY, St. Louis MO and Nashville TN.