Frequently Asked Questions
We are located in Indianapolis, Indiana

Email: ragdolls.indy@gmail.com

Ragdoll Kitten Deposit

$500.00
Deposit amount applied towards Price of Kitten.

Ragdoll Kitten Prices

$2500
Installments can be made until your kitten Pick up Date via our PayPal Payment button below. Just choose the "Other Option" and ensure to include What type of payment or Kittens Description you are making. Such as Payment # 2, Yellow Collar.

When can a kitten be picked up?

Our ragdoll kittens are ready for their Purrever Homes around 12 weeks of age.

Health Guarantee

Our ragdoll kittens are free from upper respiratory infection, internal and external parasites, and FELV/FIV.

You have 72 hours 72 hours to take the kitten to the vet for a health exam, if any health concerns are found, the buyer may return kitten to the seller within 72 hours with an explanation from the attending vet.

No medical or travel charges will be refunded.

If the kitten dies within the First or Second Year of life due to an inherited genetic disease, buyer must inform seller and provide a necropsy from a certified veterinarian. Seller will then replace said kitten with one of equal quality when one becomes available.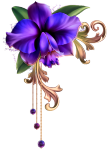 Please DO NOT place a Deposit until you have received verification email
from us that your application has been accepted.
Note: Please use the 'Other' box for Payments.